Regular price
Sale price
$0.50 USD
Unit price
per
Sale
Sold out
Share
View full details
Custom Engraved Wooden Pencils
About the Pencils
Introducing our custom engraved wooden pencils, the perfect blend of functionality and personalization. These pencils are available in two options: the reliable generic brand or the premium Ticonderoga brand, ensuring quality and durability.
Each pencil measures approximately 7.5 inches long, providing a comfortable grip and smooth writing experience. Crafted from high-quality wood, these pencils are both eco-friendly and aesthetically pleasing.
Customization Options
Add a personal touch to your writing experience with our engraving service. We offer a wide range of customization options, allowing you to choose different words, phrases, names, or more to be engraved on each pencil.
Whether you want to showcase your name, create a thoughtful gift, or promote your brand, our engraving service ensures your pencils are truly one-of-a-kind.
Color Options
Express your style with our diverse color options. Choose from a variety of colors to find the perfect shade that matches your personality or brand identity.
Generic Brand Colors:
Yellow
Pink Pastel
Purple Pastel
Green Pastel
Blue Pastel
Premium Ticonderoga Brand Colors:
Yellow
Black
Orange Pastel (OUT OF STOCK)
Pink Pastel

 (OUT OF STOCK)

Purple Pastel

 (OUT OF STOCK)

Green Pastel

 (OUT OF STOCK)

Blue Pastel

 (OUT OF STOCK)
Usage and Benefits
Our custom engraved wooden pencils are versatile and serve various purposes:
Perfect for everyday writing, sketching, and drawing
Ideal for educational institutions, office settings, or promotional events
Great for personalized gifts, party favors, or corporate giveaways
Not only do these pencils offer practicality, but they also make a lasting impression with their unique engraving and attractive appearance.
Customization Beyond
Looking for even more customization options? We've got you covered! We offer truly custom work to bring your unique ideas to life. Whether you have specific color preferences not mentioned above or you want to add imagery to the pencils, we can accommodate your requirements.
To explore these custom options, simply contact our dedicated team. We'll be thrilled to assist you in turning your vision into reality. Our experts will provide you with a personalized quote based on your specifications and ensure your custom engraved wooden pencils are exactly what you envision.
Experience the joy of writing with a personal touch. Order your custom engraved wooden pencils now and enhance your writing experience. Unlock your creativity and leave a lasting impression today!
Shipping & Returns

Available for shipping or local pickup. Returns and exchanges are not available for customized items.
Care Instructions

Protect from shocks, such as dropping or extreme temperature changes. The leads in graphite pencils and color pencils can often break, even inside their wood casings.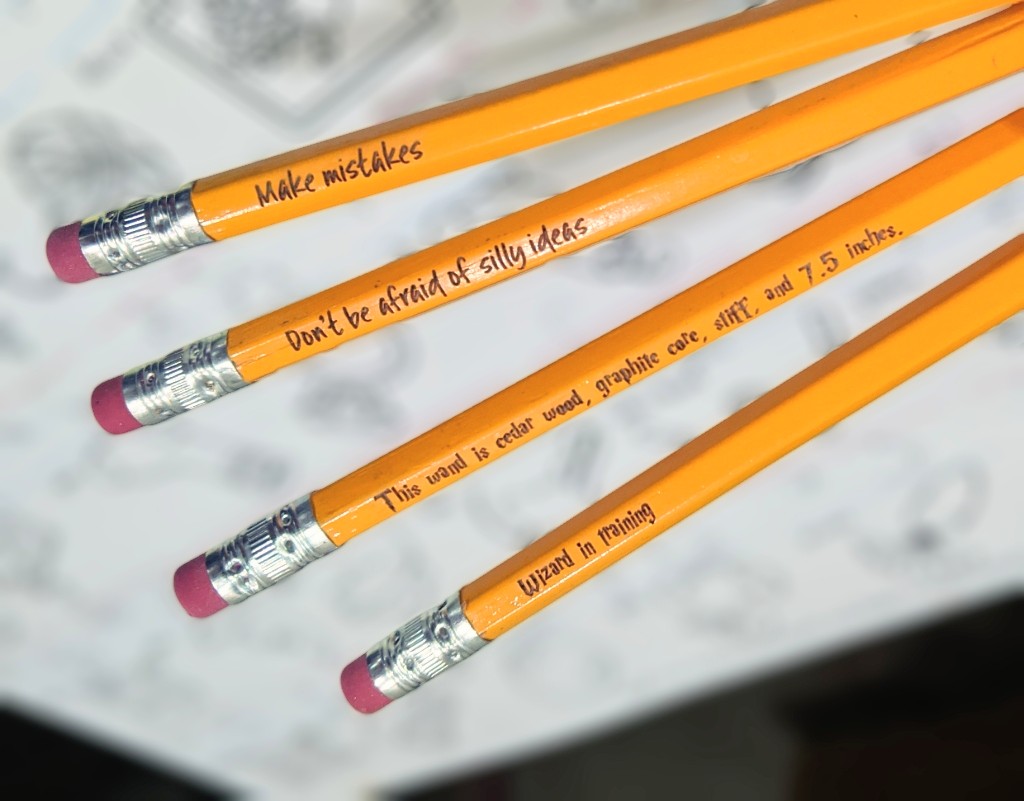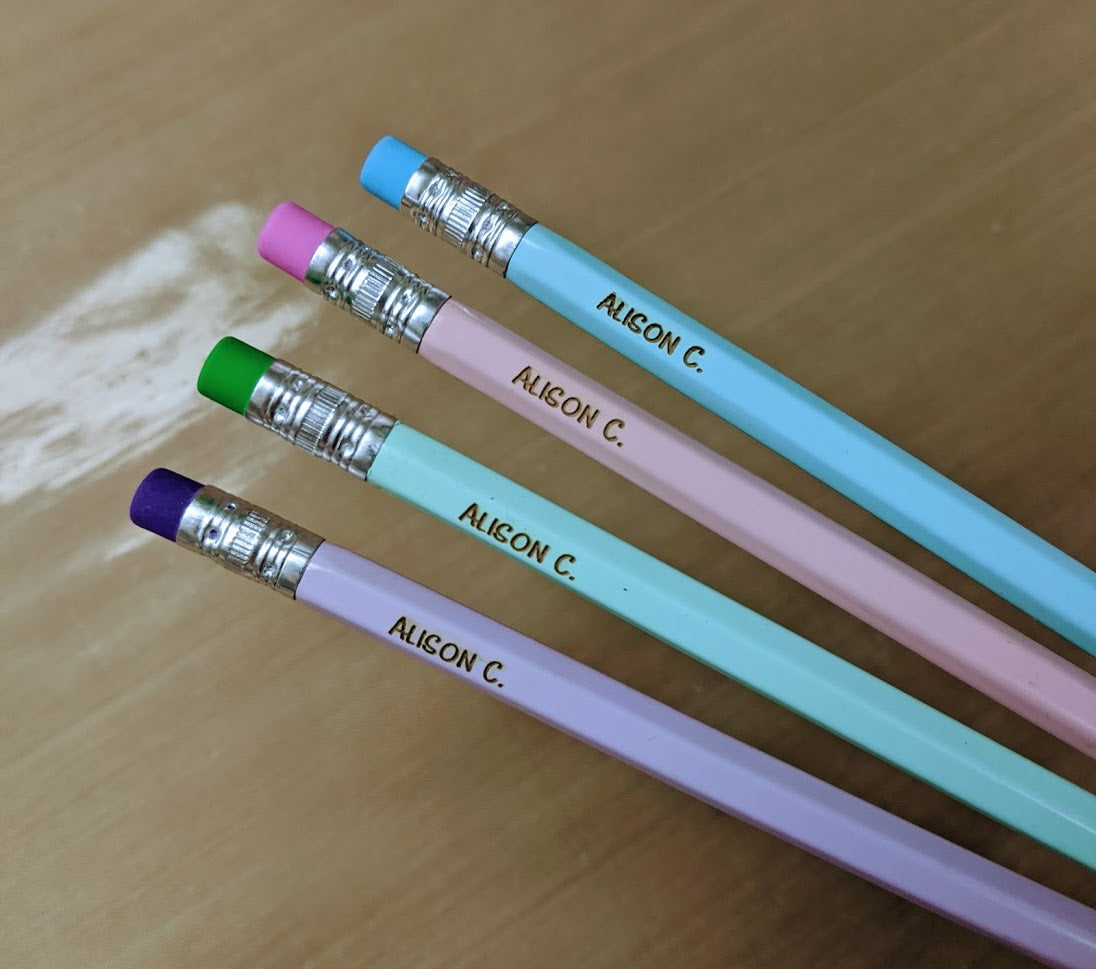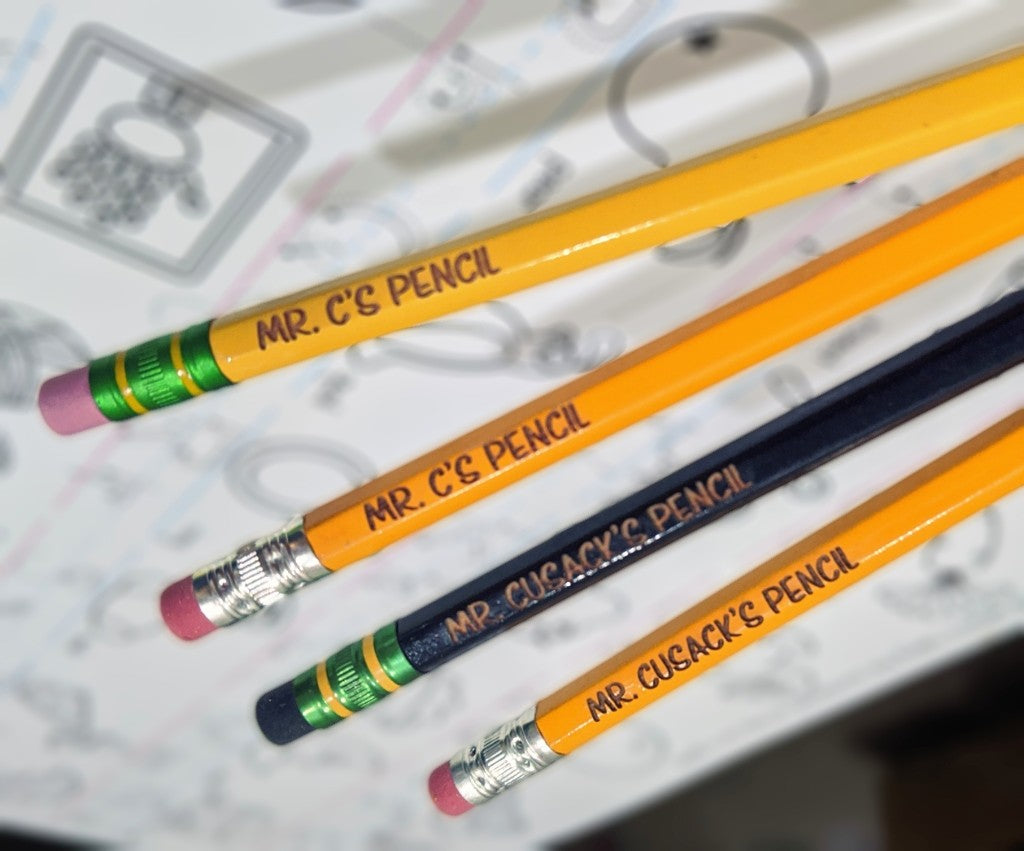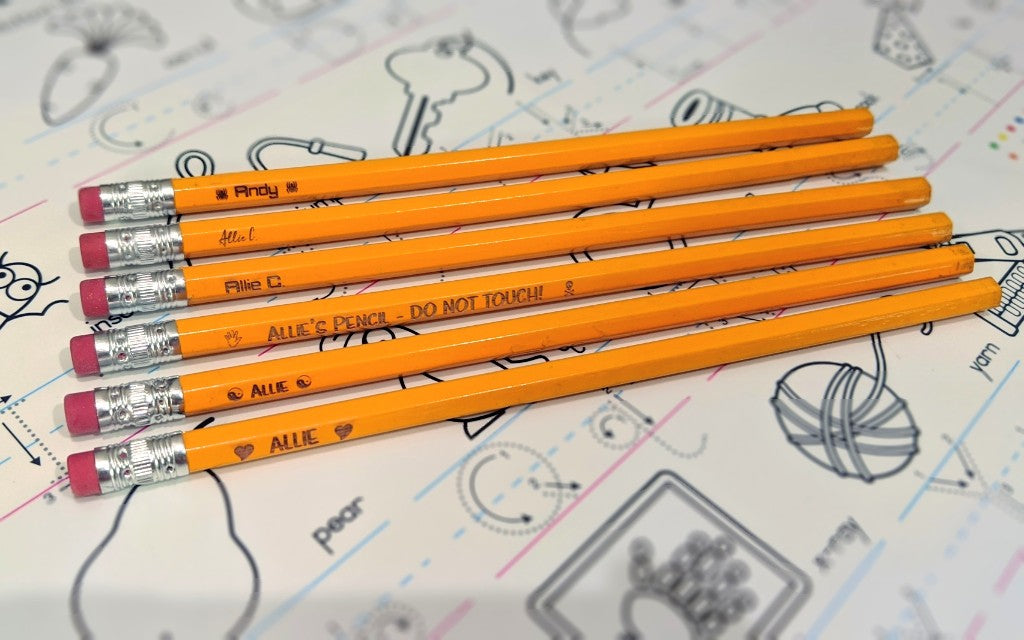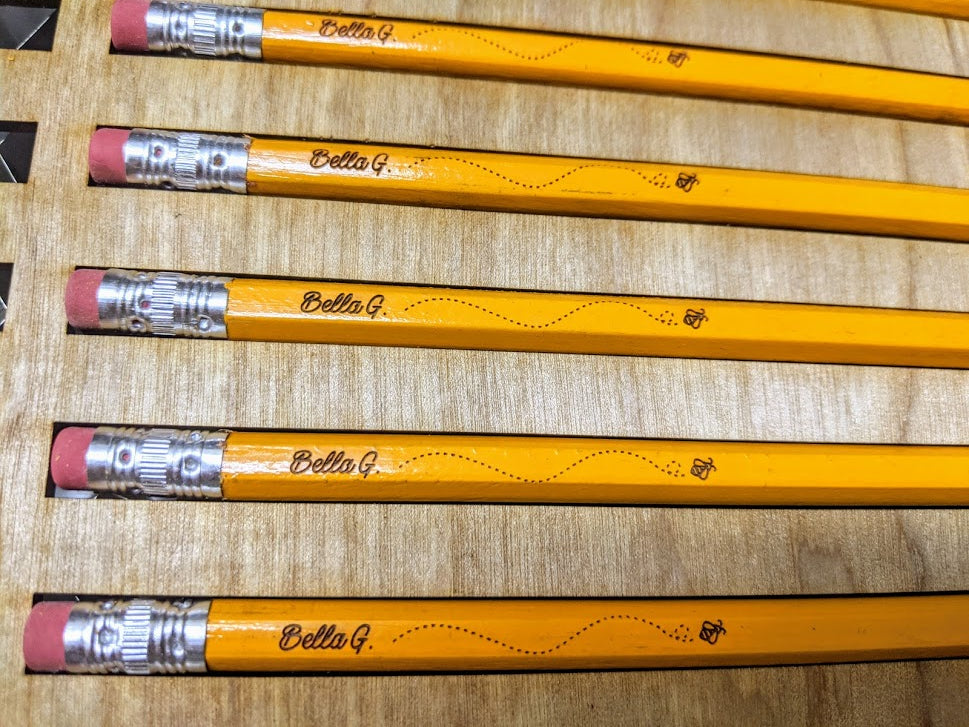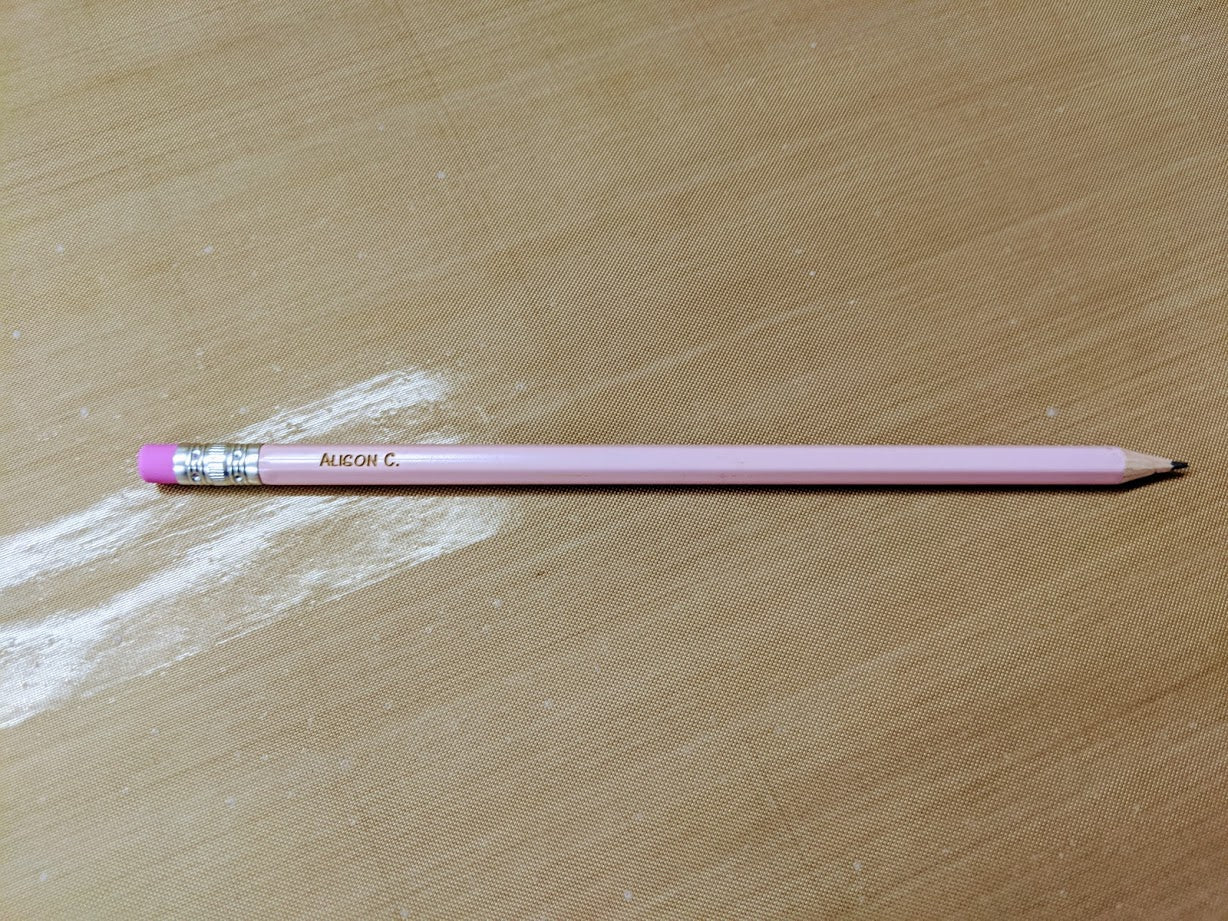 Get Creative!
Bring art to your next get together with friends or family! Schedule a canvas paint or custom craft night with us today and the host crafts for FREE!
Button label
Free Shipping

Free shipping available on all US orders over $75! Use the code FREESHIPPING at checkout!

In a Rush?

Check out our section of ready to ship items! It is filled with handmade items in stock to ship out to you the next business day.