Regular price
$69.95 USD
Sale price
$49.95 USD
Unit price
per
Sale
Sold out
Share
View full details
This is a pre-order that will ship beginning of November. Do not order with anything you would like to receive immediately as all items in a order with this Elf Kit will not be shipped until November!

24 Day Elf Kit - Limited Stock
LIMITED STOCK! Once this kit is sold out, it's gone for the year!
Bring Holiday Magic into Your Home
Introducing our highly anticipated 24 Day Elf Kit - a perfect way to create cherished memories and bring the spirit of the holiday season to life! Engage your kids in creative and imaginative activities each day of December until Christmas Eve. Watch their eyes light up with joy as they embark on a magical journey filled with whimsy, surprises, and delightful elf adventures!
Product Highlights
24 Unique Elf Scenarios
Unleash your child's imagination with our meticulously crafted 24 elf scenarios, designed to captivate their hearts from December 1st to December 24th. Each day holds a new surprise, ranging from a heartwarming welcome letter from Santa to the highly anticipated Nice List Certificate on the final day. Mix and match the scenarios as you please, creating an enchanting experience tailored to your family's preferences.
Authenticity with Official Santa Seal
Enhance the magic with our specially embossed letters, featuring the official Santa seal. Each letter carries the mark of authenticity, leaving no doubt that Santa himself is orchestrating the whimsical adventures of your mischievous little elf.
Comprehensive Website for Inspiration
Visit our user-friendly website to unlock a treasure trove of inspiration! Explore detailed descriptions, posing ideas, and captivating images for each day's elf scenario. We provide a wealth of resources to help you make the most of this extraordinary holiday tradition, ensuring every moment is filled with joy and wonder.
Bonus Santa Video
As an extra special treat, we offer a complimentary personalized Santa video for your child! Watch their faces light up with awe and delight as they receive a heartwarming message from Santa Claus himself. This enchanting video adds an unforgettable touch of magic and reinforces the belief in the wonders of the holiday season.
Elf Not Included
Please note that this kit does not include an Elf doll. If you already have one, our kit is the perfect companion to breathe new life into your Elf on the Shelf tradition. If not, be sure to acquire an Elf doll separately to embark on this captivating journey of festive imagination and joy.
Extra Child Add-on
For families with multiple children, we offer an Extra Child Add-on. This delightful extension includes an additional snowman ornament, a house decorating kit, a nice list certificate, and an additional FREE Santa video. Ensure each of your little ones receives their own magical experience while fostering a sense of togetherness during the holiday season. If you anticipate your children preferring individual kits, we recommend purchasing separate kits for each child to maximize the enjoyment.
Materials

Materials vary. See Description for details.
Shipping & Returns

Due to the time sensitive nature of this product, it is recommended for local pick up or delivery only. If you choose to have it shipped, there is no guarantee it will arrive in time.
Dimensions

Sizes vary. See Description for details.
Care Instructions

Keep out of reach of children and away from prying eyes. Packaged discreetly.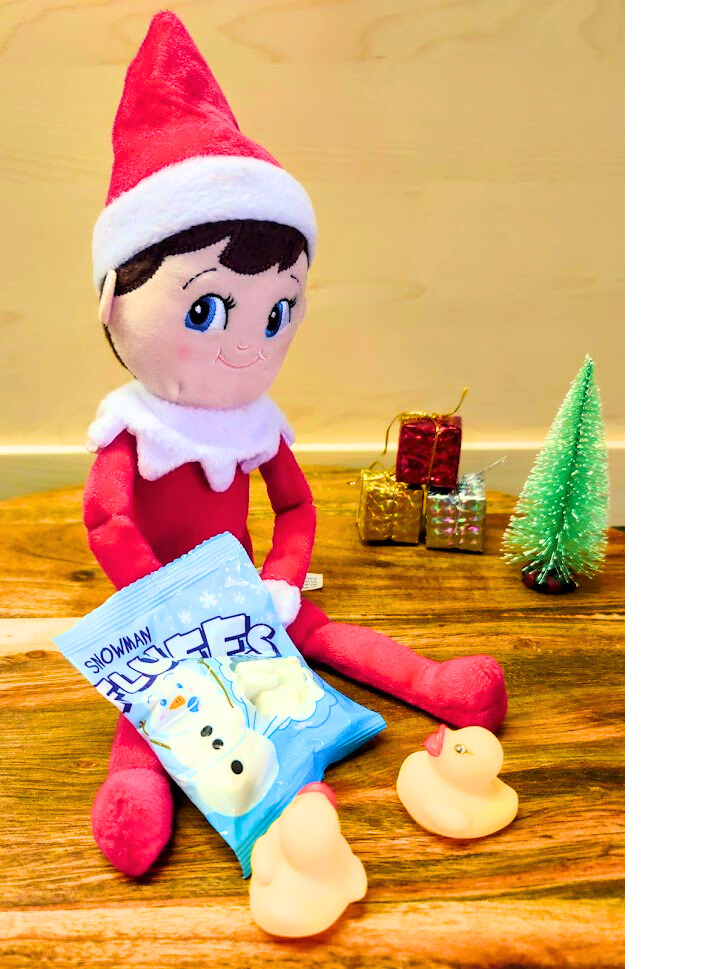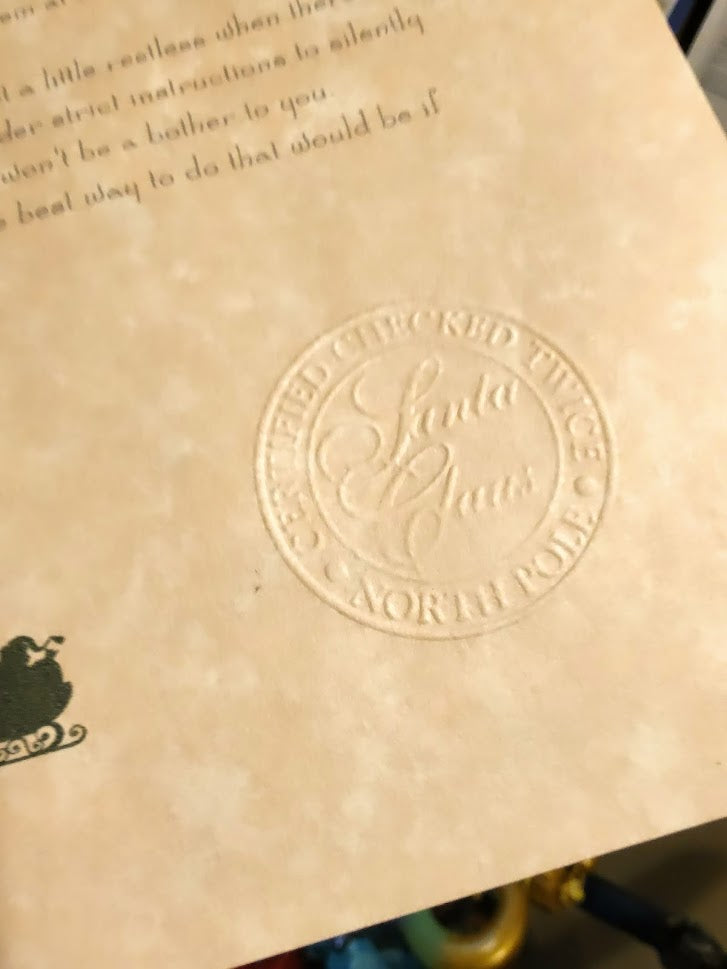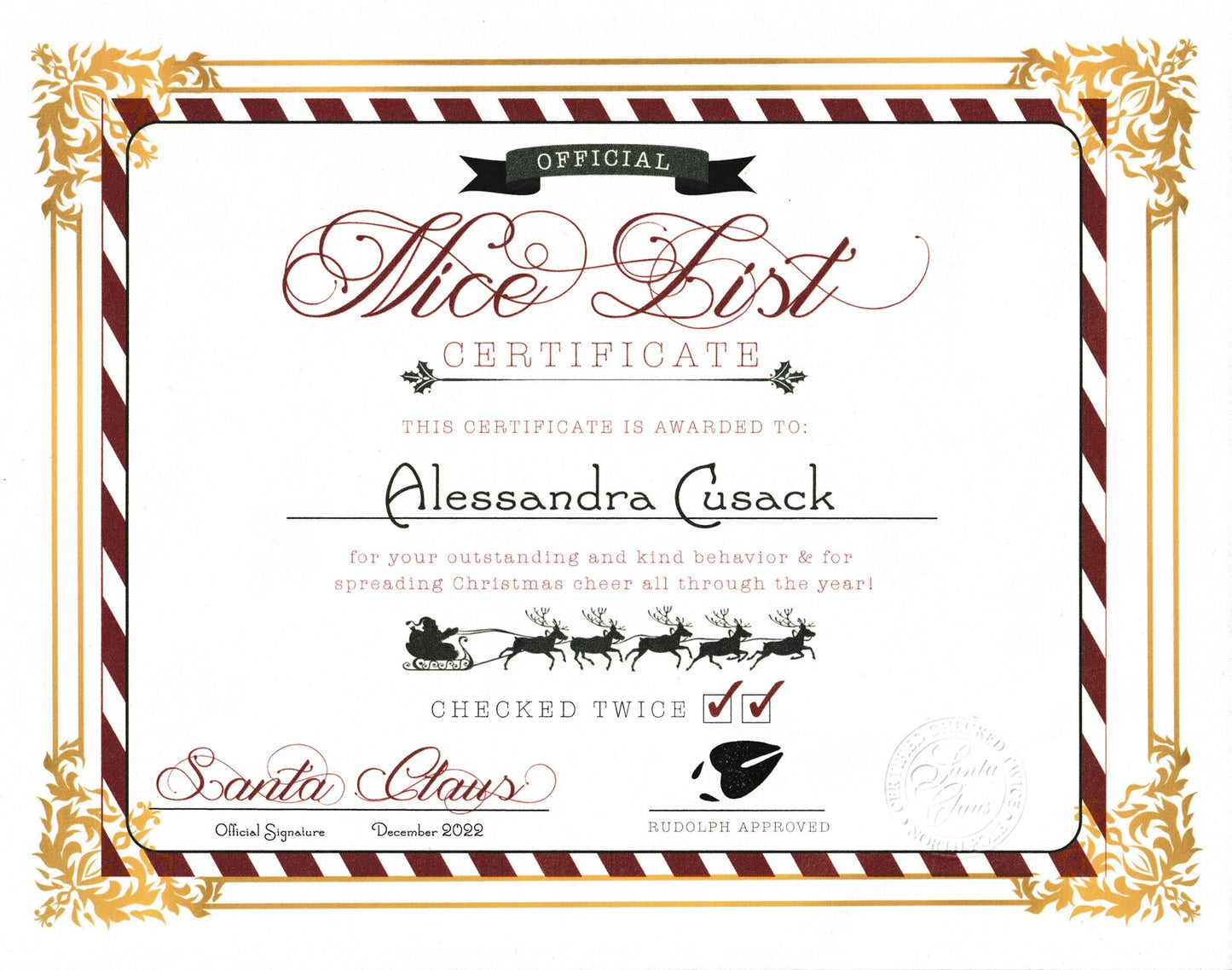 Elf Kit Accessories
Check out our Elf Kit Accessories! Cookie Trays, Santa Boot Prints, Activity Advent Calendars, Ornaments, and more!
Shop now!